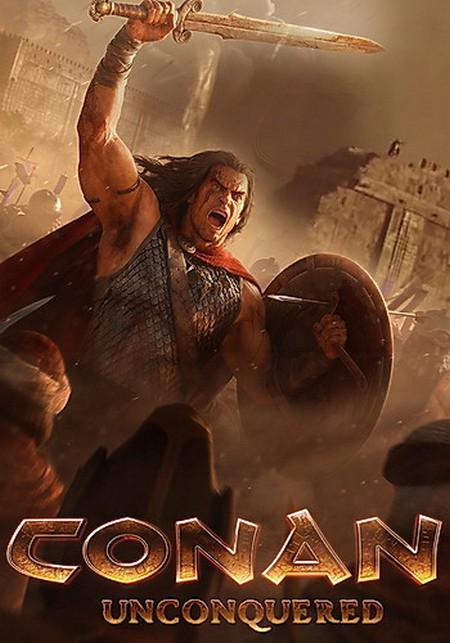 2019 | PC | Developer: Petroglyph | Publisher: Funcom | 2.46GB
Interface language: Russian / English / MULTi12
Voice Language: English
Genre: Strategy (RTS)
Gather a powerful army, build an indestructible fortress and prepare your heroes for battles and discoveries. Game industry veterans from Petroglyph Studios, the creators of Command & Conquer, present the first real-time strategy with survival elements that unfolds in the brutal world of Conan the Barbarian. Play alone or with friends in the dynamic Conan Unconquered cooperative mode, building, strengthening and defending a common fortress.
Minimum System Requirements
Operating System: Windows 7/8/10 (64 bit)
Processor: Core i3 (dual core) @ 3Ghz + or equivalent
RAM: 8 GB RAM
Video card: Intel HD Graphics 620 or DX11 graphics card w / minimum 1GB dedicated RAM
Disk Space: 10 GB
The people of Khorai lived in peace and prosperity for a long time, but years of prosperity made people lazy and soft-bodied. An insidious tyrant, a sorcerer named Tugra Khotan, decided to take advantage of their weakness and capture your kingdom. You must take your people out of the apathy that has seized them, organize defense and repel the attack of monsters.
Game features
How long can you resist the onslaught of enemy hordes?
- Play alone or with friends in a dynamic collaborative mode.
- Choose one of the four unique heroes, among whom is Conan himself.
- Develop new technologies, build more advanced buildings and improve defense.
- Randomly generated cards make each pass unique.
NEW! 10 trials and a potentially endless "Unconquered" mode.
Compete with other players in current challenges or offer your own!
JOINT NETWORK MODE
Play together on the network, build a common fortress and repel enemy attacks. Both players can build buildings and explore improvements. All walls and buildings belong to the players equally. In addition, try the test mode - in it you can play on the same cards as other players, and compare your progress.
FIGHT AGAINST THE Horde
Defeat newer and more powerful invaders - from rank and file infantrymen to experienced elite squads and powerful siege weapons. Hordes of huge snakes and scorpions, spearmen, necromancers and flying demons will arrive to burn your house to the ground.
MANAGE LEGENDARY HEROES
Heroes are incredibly powerful fighters that can significantly affect the outcome of a battle. Such heroes, like Conan himself, have special abilities. Heroes can also be equipped with unique artifacts that you will find when exploring the world.
DISTRIBUTE RESOURCES
Use resources such as food, gold, wood, and iron to expand your fortress. Build many different buildings, from houses to temples and barracks. Surround the fortress with protective walls and set traps - for example, oil boilers - and restrain the onslaught of the invaders. Train your fighters and do not forget about food and salary - so the strength of your troops will grow.
DON'T GIVE DISEASES, FIRE AND DEATH TO BREAK YOURSELF
The world of Conan the Barbarian is full of blood, battle, and savage cruelty. The bodies of soldiers killed on the battlefield will rot and spread diseases that can quickly turn the tide of the war. However, such a situation will only benefit the necromancers.
EXPLORE THE ENVIRONMENT
Randomly generated cards allow you to play the game again and again. Each card is unique and holds many secrets - do not be afraid to explore the land outside the borders of your fortress. Find the ruins that conceal great treasures, but remember: many of them are protected by powerful keepers and you will have to defeat them in order to get their wealth.
CALL THE GODS FOR HELP
Build a temple and dedicate your fortress to Mithra. Call upon the mighty embodiment of the great god - and let it rise above the battlefield and destroy the enemies on the way to the fortress.
Repack Features
Based on a release from PLAZA
Game Version 1.143 Build.703634
NOTHING is cut, NOTHING is recoded
Installation time 2-3 minutes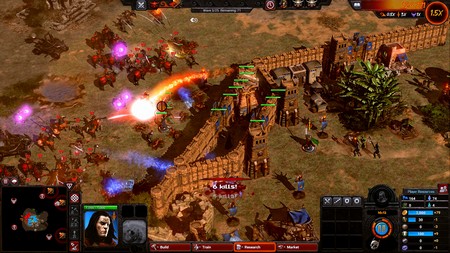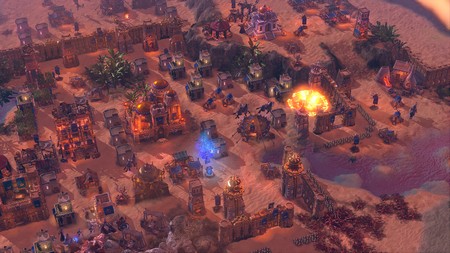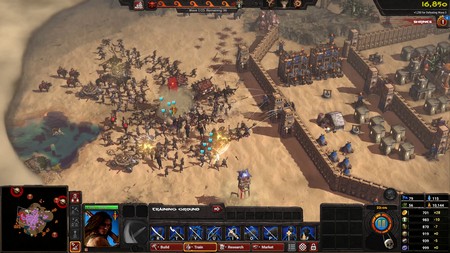 DOWNLOAD
(Buy premium account for maximum speed and resuming ability)
Code:

http://nitroflare.com/view/1781774DADFF8C3/fsad5.Conan.Unconquered..Repack.by.DODI.part1.rar
http://nitroflare.com/view/32499D1191EA6B6/fsad5.Conan.Unconquered..Repack.by.DODI.part2.rar
http://nitroflare.com/view/FEA583059E1947B/fsad5.Conan.Unconquered..Repack.by.DODI.part3.rar

Code:

https://rapidgator.net/file/e500d14ecf7ae48e10db3008dc6e6f96/fsad5.Conan.Unconquered..Repack.by.DODI.part1.rar
https://rapidgator.net/file/dee092c0f7a2c7bbb84401591ab14324/fsad5.Conan.Unconquered..Repack.by.DODI.part2.rar
https://rapidgator.net/file/8d6804256df5ef782fa14bed70a978e9/fsad5.Conan.Unconquered..Repack.by.DODI.part3.rar